A Long Island Wine Tour is a great way to enjoy your free time and have a unique experience. Here are some tips for planning a trip to this region and learning more about your favorite beverage.
PLAN AHEAD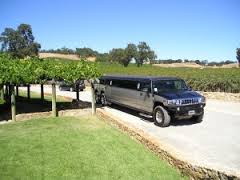 It is said that two is a company and four is a party. So, the first step in deciding which tour is suitable for you is to choose the type of tour that suits your needs. Private times are more in-depth and offer a more personal experience. Group tours, on the other hand, can be more social and allow you to meet new people while exploring new horizons.
Visit no more than three or four wineries per day.
There are many options, but you should take your time to visit only a few wineries each day. You can list must-see places and pick the time and date. You are there to have peace and tranquility, so enjoy the moment.
Do not drink and drive.
No one wants to be the designated driver, even traveling alone or with their closest friends. Book a professional ground transportation company to secure transfers from one place to the next. You won't have to worry about parking spaces or routes. Your chauffeured ride will be able to direct you exactly where to go, and it will arrive on time.
AVOID EARLY RISK AND EAT SNACKS
You can avoid crowds and ensure you have plenty of time. Plan your trip during opening hours. Because the day is just beginning, staff are more open to answering your questions and being friendly. You don't have to worry about drinking too early in the day. Most wineries have themed dining rooms on their premises. So make sure you bring some snacks and a selection of wines.
MODERATION IS THE KEY
A wine tour is more than history and wine production, it's a sensory experience that allows you to sample various wines. Take a few sips to get a sense of the subtle aromas in different wines. If you feel a bit shaky or irritable, take a spit bucket to get plenty of fluids.
ASK QUESTIONS
Wine can be fascinating all by itself, so don't be afraid to ask questions. There are no right or wrong questions. Staff will be happy to help you as long as they know your genuine interest.
Go the Extra Mile
You should try wines you wouldn't drink regularly. Ask if there are any new varieties and if they are still available. Most wineries prepare fresh wines and will be happy to discuss the customer's reactions before releasing them onto the market.
Participate in Special Events
Most institutions strive to reach a broader audience in a world that values authenticity. Wineries are no exception; they organize concerts, signing autograph sessions, unique art shows, and other cultural experiences. Participate in this exclusive event.
You now know the basics of wine tours. Contact us anytime to discuss your plans. You can trust our professional chauffeurs and luxury vehicles to be there for you every step of the way. They will make sure you return home safely and sound.