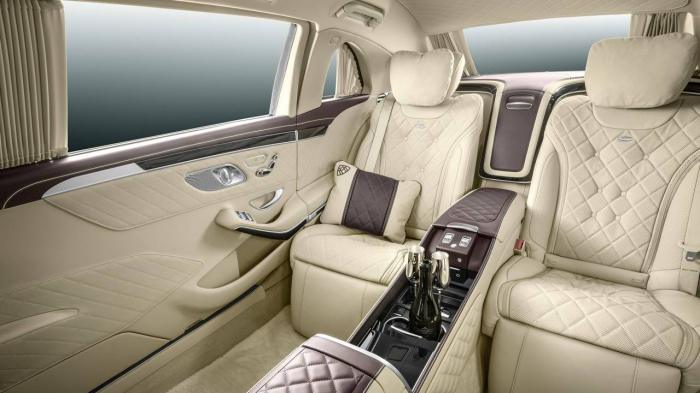 Many people, particularly corporates, have made car service their first choice for airport transportation in recent years. People should hire a safe and secure service, and luxury car services are the best. Airport transport is one reason people hire a car service because there is not enough time to pay for local transport.
We will be talking about luxury car services as a great option. These services are reliable and offer top-notch features for their customers.
Why choose a luxury car service for airport transportation
Car services and local transportation are not ideal as they lack quality and comfort. Airports require us to arrive at the airport as soon as possible. Even a few minutes can be costly. You should not use these services if you want things to run smoothly. Instead, hire a luxurious car service. These services are unique and ideal for airport transportation.
Ultimate Comfort
It is always busy at airports, which makes it even more hectic to travel from them. You don't want to arrive at an airport feeling tired and uncomfortable, and the experience for passengers is miserable when local car services can't provide the best comfort. Luxury car services are different, and they are excellent because they provide such amenities.
The seats are comfortable, and the driver takes you to the airport in a luxurious car. These two factors combine to ensure you get to the airport quickly.
Convenient and Quick Service
These services are well-known for their convenience. These services are professional, punctual, and disciplined. We are a reputable service that provides everything our passengers need. We will arrive at your door at the time you tell us. We are driven to deliver quality services to our customers and make our customers' experience as easy as possible.
Our customer service team is trained to anticipate your needs and will be available to offer suggestions based on the excursion. This ensures that there are no mistakes and the service is highly convenient.
A Great Choice for Corporate Travels
Many people use these services to transport them to the airport for business meetings, client pickups, and other important events. These events are critical because they can harm your business and reputation. What should you do if a significant client arrives at the airport? You can pick them up at the airport. This is a beautiful idea, but what if you cannot do it? You'll hire a car service. If the car service is not up to your expectations, don't worry.
These situations happen daily in corporate life, so many potential clients get lost. Because your client will immediately notice that you don't care about their partnership, this is why you hired a car service that doesn't know how to treat professionals. This will not be the case with a luxury car service because they are sure to provide quality service.
Top-Notch Chauffeured Service
A chauffeured service is essential if you're going on a family vacation or need to be picked up at the airport. Most people don't realize this and use local transportation or car service.
Airports can be crowded, and it is exhausting to travel from them. This is not to mention the inconvenience of using ride-sharing services such as local transportation or getting annoyed by drivers of standard car service. Hiring a luxury car service is a good idea, and you won't be disappointed with these top-notch chauffeur services.